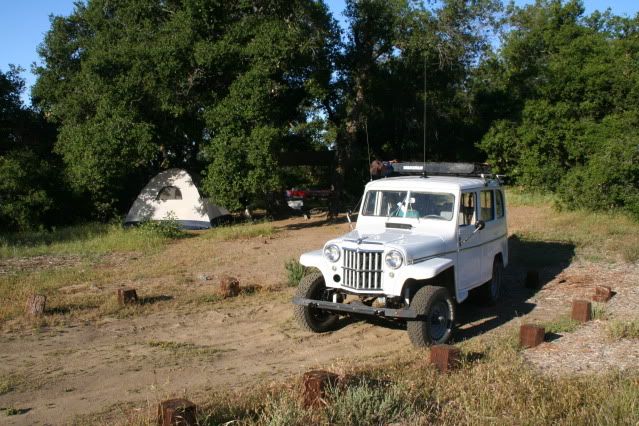 I camped at Blue jay this weekend. The photo above was from last year. This year, I am all about HiDef video and I neglect to take enough digital stills.
I arrived at my site, #29, Friday at 11 am. All went very well---I had a site that was secluded from other sites by at least 100' which is rare at Blue Jay. Blue Jay is at the top of Ortega Highway just below the pass. This will be a key point later.
I set up camp and the day went well. Gunner and Ted (dogs) and I took a few walks and everything was wonderful. The wild flowers were just starting and we enjoyed a little springtime in the Santa Ana Mountains.
For dinner, I cooked up one of two steaks I bought---Fillet Mignon. The pup's received their standard fare---crunchies and canned "parts." I also boiled some summer squash and served it with butter. Yum-- butter. The trick to frying steaks is use cast iron, olive oil, and garlic. Don't burn the garlic. Bubble the garlic. This is what it all looks like.
Oh, and as a side note: the wind came up Friday night about 8 pm and blasted non-stop. I hung through the night, but after the tent door zipper blew out at about 6:30 am, I stuffed everything in the Willys and drove to Idyllwild for the rest of the weekend. Good to always have a cabin for back-up.
NJ